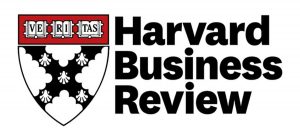 The wave of uprisings across the nation have made it clear that police brutality disproportionately impacting Black Americans is out of hand. Many businesses have sought to distance themselves from such violence with statements and pledges.
But the same racialized violence that many are waking up to as unfair, unjust, and unacceptable, is happening within the walls of our businesses. The key difference between "police brutality" and "corporate brutality" is the means. The former is relatively, although not exclusively, more physical. The latter is more systemic and covert. But in either case the result is the same: People are injured, abused, damaged, and/or destroyed.
To adequately respond to the current uprisings, leaders must reckon with the Black experience inside their workplaces.
Read the full article from The Mouse and the Elephant co-founder Dr. Kira Hudson Banks, and her St. Louis University colleague Dr. Richard Harvey, at the Harvard Business Review.
To hear Dr. Banks and Dr. Harvey discuss the article, and explore additional topics they couldn't fit into it, check out this episode of the Raising Equity podcast to listen to their conversation.