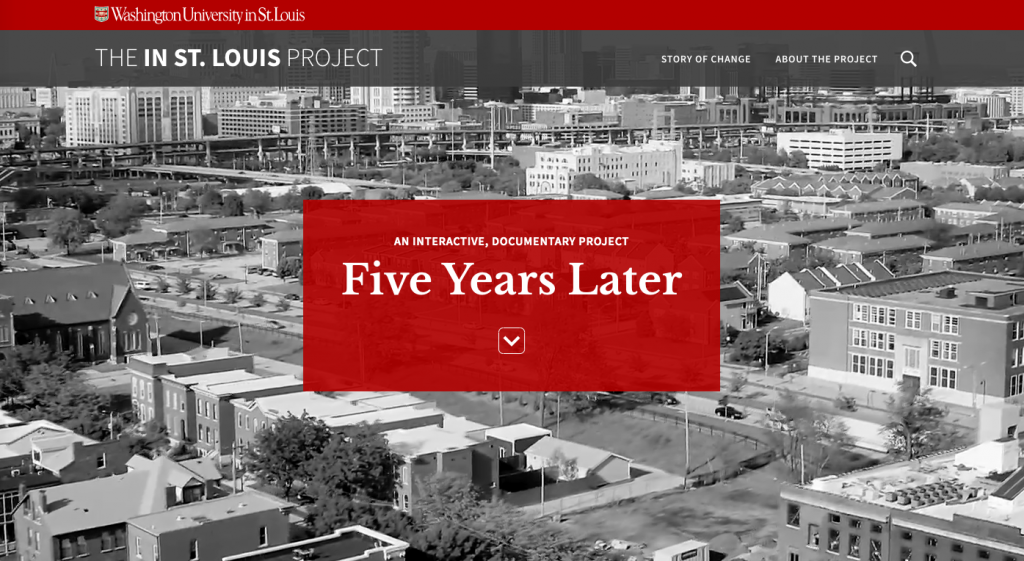 In the 5 years since the killing of Michael Brown Jr. by Officer Darren Wilson in Ferguson in August 2014, and the uprising that followed, St. Louis has seen renewed activism and a public dialogue about racial inequity.
The Academy for Diversity, Equity, and Inclusion at Washington University in St. Louis wanted to know:
Five years after the uprising in Ferguson, what does it mean to be in St. Louis?
As writer, director, and co-producer for the In St. Louis project, The Mouse and the Elephant co-founder and principal Eric Ratinoff interviewed 20 St. Louisans about the energy, accountability and momentum catalyzed by the Ferguson uprising and the region's response to it; the pain and the trauma the region is still processing and the significant work that remains to address it; and whether St. Louis can be a model of progress for the nation.
Presented through multi-faceted, multimedia storytelling that incorporates voices and perspectives from researchers and scholars, practitioners, activists, policymakers and elected officials, and local and national commentators on race and equity, In St. Louis: Five Years Later helped broaden public awareness of the systemic groundwork for racial equity that has been laid in the St. Louis region in the last 5 years, while providing perspective on what's needed to better understand the path forward.
UPDATE: In May 2020, In St. Louis: Five Years Later was honored with a Silver Telly award in the Branded Content Campaign-Series: Non-scripted/Documentary category.